KAOS er utviklet for å vare gjennom flere faser av småbarnslivet. Vi jobber kun med bærekraftige materialer, og distribuerer uten mellomledd. Bedre kvalitet til bedre pris!
Les vår historie
Levering på 1-3 dager
Gratis frakt på ordre over 1000 kr
14 dager åpent kjøp
Og 30 dager bytterett
2 års garanti
Mot kvittering
Hei! Kan vi hjelpe deg?
Den som spør skal få svar
Jeg forsøker å løse inn to rabattkoder i handlekurven, men det går ikke. Hva er galt?
Ingenting er galt. Det er kun mulig å løse inn en rabattkode per kjøp.
Hva er Studio KAOS?
Studio KAOS er vårt kontor og showroom som er åpent når lyset er på. Her kan du handle rett fra hylla, vi tar Vipps og kort. Vi har god plass til barnevogn og barselgrupper og kaffe til de som vil ha!
Velkommen innom mandag-torsdag mellom 10-17.00 og fredag 10-14.
Studio KAOS
Sarpsborggata 12 A
0468 Oslo
Åpningstider Studio KAOS
Studio KAOS er åpent når lyset er på!
Vi forsøker å være der til faste tider, men du bør ringe eller sende oss en sms (+47 993 66 282) for å være sikker på at vi ikke er ute på ærend:
Mandag: 10-17
Tirsdag: 10-17
Onsdag: 10-17
Torsdag: 10-17
Fredag: 10-14
Lørdag: stengt
Kan jeg handle alle produkter i Studio KAOS?
Ja, så fremt vi har varen på lager kan du handle alt vi har. Vi tar både Vipps og kort, eller du kan be om Klarna faktura med 14 dager forfall.
Hvor produseres mitt KAOS produkt?
Tekstilene våre produseres i Vietnam og India. Møblene produseres i Europa, nærmere bestemt Litauen og Latvia.
Materialer & miljø
Vi er opptatt av å jobbe med sertifiserte materialer og produsenter. På den måten kan vi best ta vare på både arbeiderne og miljøet. Du finner mer info om våre sertifiseringer på "Om oss".
Hvordan tar jeg best mulig vare på mitt KAOS produkt?
Har du tekstiler bør de impregneres, og har du møbler bør du sørge for å holde de rene. Les mer om hvert enkelt produkt her.
Når mottar jeg min ordre?
Bring plukker opp bestillinger hos lageret vårt kl 16 alle hverdager og leverer til deg i løpet av 1-3 dager. Du vil motta en sms/mail fra Bring når pakken er på vei og kan følge sporingen derfra.
Kan jeg gjøre endringer/avbestille min ordre som allerede er lagt inn?
Vi har som hovedregel at vi dessverre ikke kan endre eller en ordre som er betalt og venter på å bli sendt. Lageret vårt pakker varer så raskt at vi ikke kan rekker å endre.
Hvor mye må jeg betale i frakt?
Alle ordre over 1000 kr har gratis frakt i Norge med "Bring – post i butikk". Ordre under kr 1000 belastes kr 49 i frakt. Du kan også velge at Bring leverer helt hjem  – på døren mot kr 99. Du velger frakt-alternativ i kassen når du handler.
Angrerett: Hvor lenge varer åpent kjøp?
Vi har åpent kjøp i 14 dager fra du mottar pakken din fra Posten. Det innebærer full returrett og pengene tilbake på ubrukte varer i original emballasje, vi anbefaler at du melder fra som returen din via dette skjemaet.
Åpent kjøp i 14 dager gjelder også salgsvarer, dersom varen er kjøpt på nett.
Du vil motta returlapp for retursendingen så snart din henvendelse er behandlet. Du vil bli belastet 150 kr for retursendingen.
Bytterett: Jeg ønsker å bytte til et annet produkt/farge
Innen 30 dager fra du mottar varen kan du fritt bytte farge, produkt eller få en tilgodelapp på beløpet. Tilgodelappen er gyldig i ett år. Du må fylle ut dette skjemaet online for å motta starte en bytte-prosess.
Når du vil bytte et produkt vil kjøpet i sin helhet refunderes og du må legge en ny ordre med det produktet du vil bytte til.
Bytterett gjelder ikke salgsvarer.
Du vil motta returlapp for retursendingen så snart din henvendelse er behandlet. Du vil bli belastet 150 kr for retursendingen.
Hvordan gjør jeg en retursending?
Om du angrer kjøpet, vil bytte varen eller ønsker å melde inn en reklamasjon må du først fylle ut et skjema online, og du vil motta korrekt adresse og info rundt retursendingen.
Husk at bytterett (utover Åpent Kjøp) ikke gjelder salgsvarer.
Jeg har oppdaget en feil på mitt KAOS produkt, hva nå?
Dersom du vil melde inn en feil eller mangel på ditt KAOS produkt må du fylle ut et online skjema. Legg ved gode bilder så vi kan forstå hva problemet gjelder.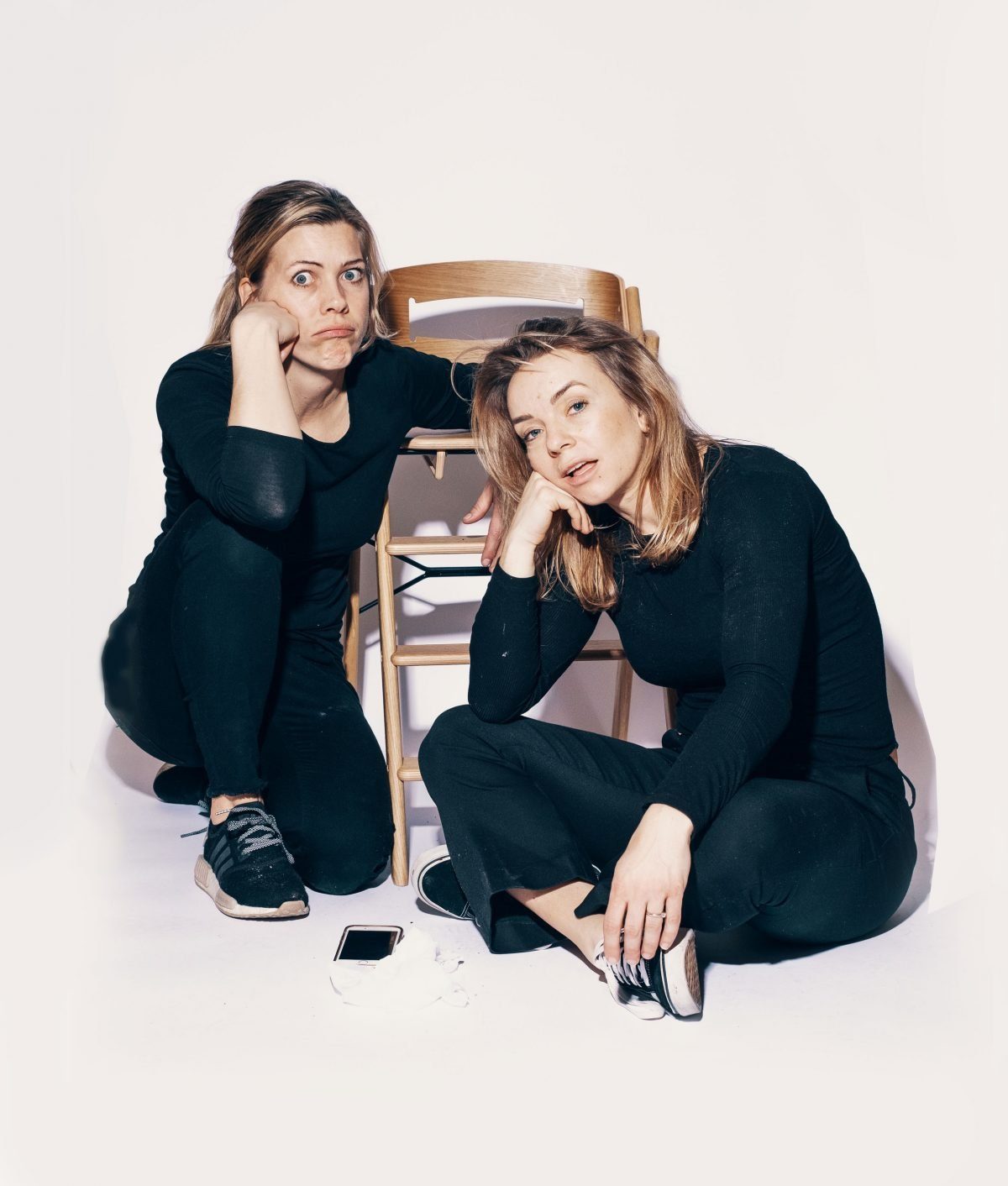 Derfor har vi laget KAOS
Å bli foreldre gjorde at vi ville forandre hele industrien med småbarnsutstyr. Med bakgrunn fra design og merkevarebygging lanserte vi KAOS i 2015 med mål om å endre hvordan vi foreldre konsumerer, hvordan produktene ser ut og hvordan merkevarene produserer.
Les mer
Dette sier folk om KAOS
Best-i-Test Premium barnestol
"KAOS Klapp er en veldesignet sammenleggbar barnestol med lang levetid. Den eneste barnestolen man ikke slår tærne i"
Superpraktisk stellesekk
"Ransel fra norske KAOS er robust og superpraktisk med mange lommer. Henger perfekt på vognen."
Best Design
Barnestolen kommer ferdig montert, er sammenleggbar. I tillegg har den bøyle som er enkel å ta av/på."
Sett og hørt
Tag bildene med @_____kaos_____ så kan du ende opp her!