Glem høy og mørk. Møt "høyere og lys-lakkert".
Med KAOS Endeløs ribbevegg kan du leke deg med kreativiteten mens barna kan leke og klatre. Se bare hvordan du kan bygge en ekstra høy ribbevegg på barnerommet!
Ettersom KAOS Endeløs ribbevegg-system er basert på moduler, kan du i snu og vende de forskjellige oppsettene som du vil. Vi ønsket i utgangspunktet å lage en lekker versjon av den tradisjonelle ribbeveggen da vi først begynte å utvikle Endeløs, men vi så samtidiget enormt potensial ved å lage en mer fleksibel ribbevegg du kunne bruke resten av livet. Fra navnet Endeløs å dømme er det virkelig ingen tvil: dette er et møbel som vil vare livet ut og lenger.
Vi tilbyr for øyeblikket 3 ulike oppsett av Endeløs hvor alle oppsettene kan kombineres med hverandre. Allerede her får du uendelig mange muligheter. Kun fantasien setter grenser, og vi elsker å se hvordan kundene våre tar Endeløs i bruk. Dere er så smarte og kreative! Fortsett å dele det flotte hjemmet ditt og del bildene dine på Instagram og du tagg oss så vi finner deg.
Det gjorde Julie Bugge, den driftige mammaen bak @casa_julie. Julie ønsket å utnytte hele høyden i rommet når hun skulle lage det perfekte lekerommet. Hun kombinerte ganske enkelt to av de grunnleggende Endeløs-oppsettene; et vertikalt oppsett + en single modul, og voilá: en fantastisk ribbevegg som er hele 240 cm høy!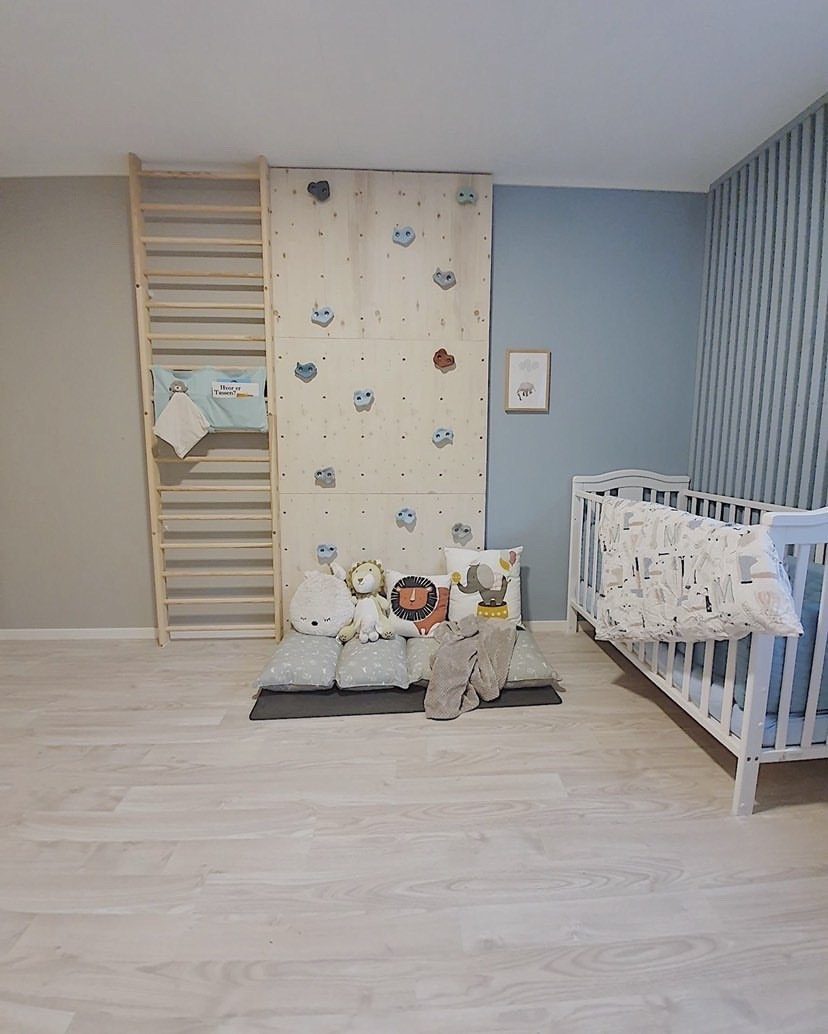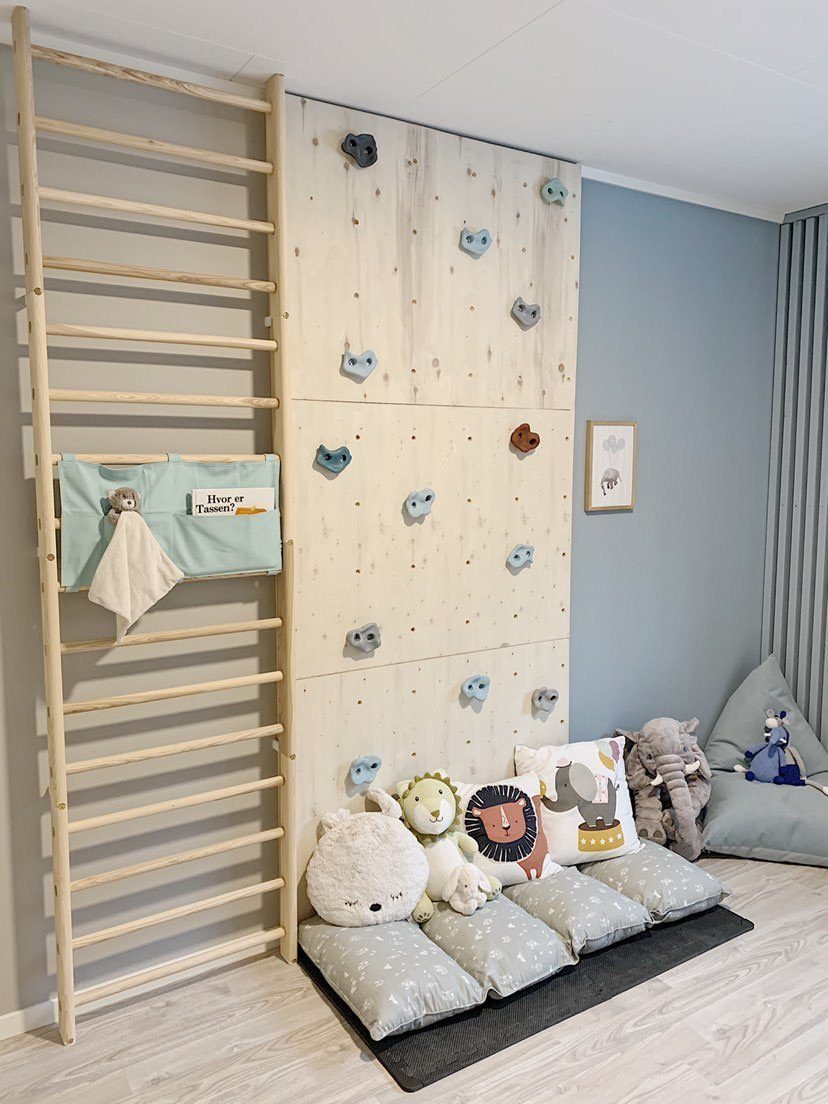 Endeløs ser fantastisk ut ved siden av den fabelaktige klatreveggen, som vi kan legge til: Julie har laget selv. Snakk om skills! Og vi er forelsket. Takk for at du delte, Julie. Du er en inspirasjon!
For å bygge samme løsning som Julie trenger du de to oppsettene under. Julie har i tillegg festet en tekstilhylle på Endeløs, og den finner du også under.