Da Mikkel fikk KAOS Endeløs Ribbevegg var han for liten til å klatre i den. Vi bestemte oss derfor for å bygge bokhyller av ribbevegg modulene. Ved å koble på tekstilhyller og oppbevaringspose ble den til en genial bokhylle over sengen. Den bygger kun 13 cm ut i rommet og er derfor ikke i veien for Mikkel når han sover. Han synes derimot det er superstas å klatre opp i sengen og velge bok fra ribbevegg hylla si.
Denne modellen er basert på KAOS Endeløs horisontal med to stk tekstilhyller og en tekstil oppbevaringspose til ribbevegg.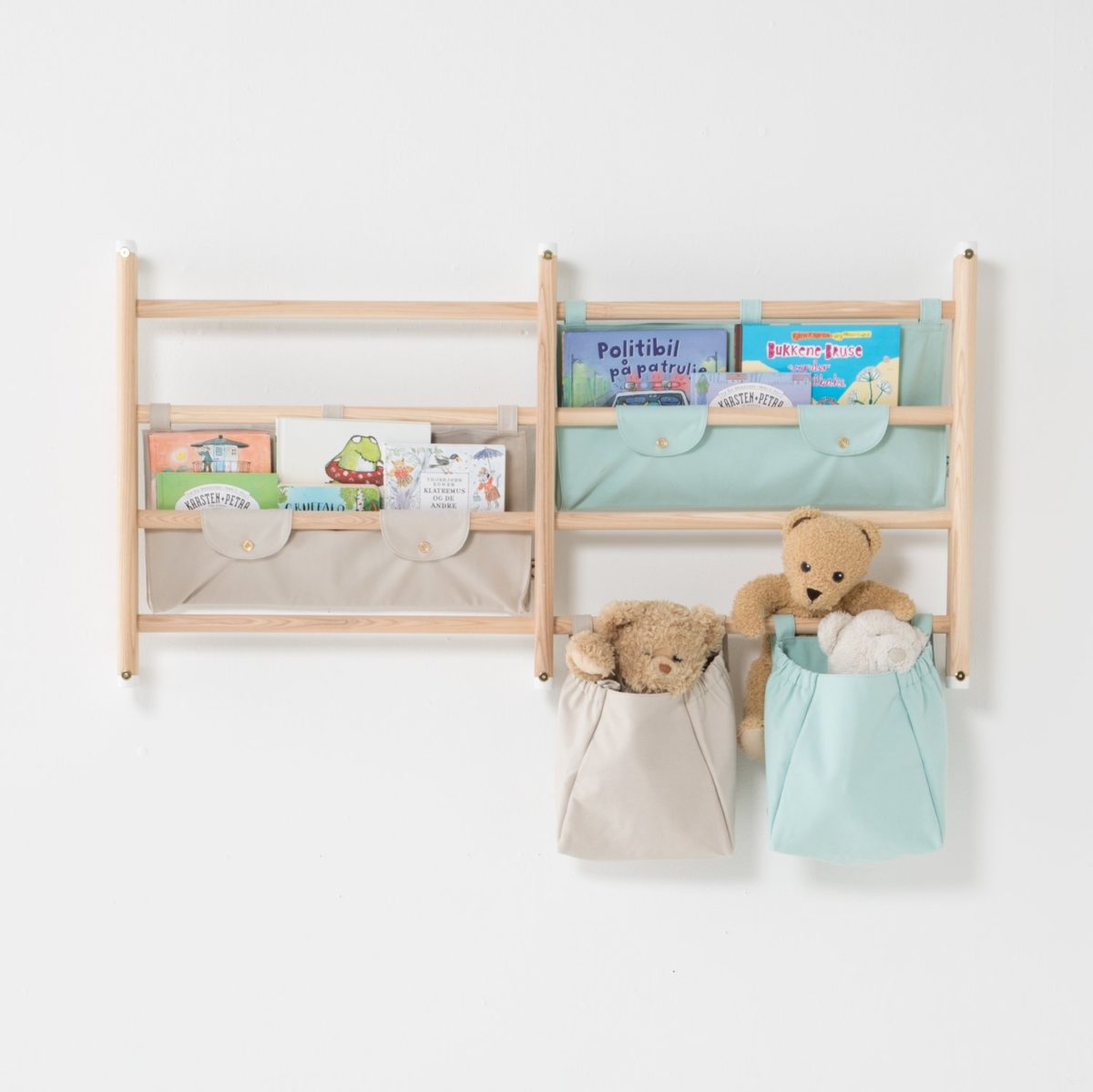 Vi bor i et ganske nytt hus og det er 60 cm mellom hver stender. KAOS Endeløs ribbevegg er bygget for å passe inn i hjemmet, den er 60 cm fra skrue til skrue og sitter derfor godt forankret i stenderverket. Mikkel kan trygt henge litt i denne ribbeveggen, noe han gjør ganske ofte.
Når Mikkel skal velge bok til legging går han alltid igjennom alle bøkene i hylla før han velger hvilken bok vi skal lese. Han ender opp med den samme boka hver gang, Kaptein Sabeltann. Vi har lest den ca. 100 ganger og han ler av det samme hver eneste gang.
Mikkel sine to favoritter på sengen, Mikkel Rev og Kaptein Sabeltann boka. Alltid i nærheten.
Tekstilhyllene til KAOS Endeløs ribbevegg er ganske romslige. Vi får plass til ca 4-5 bøker i hver hylle. I Oppbevaringsposen er det god plass til kosekluter, bamser, smokker eller andre nødvendigeheter ved sengen.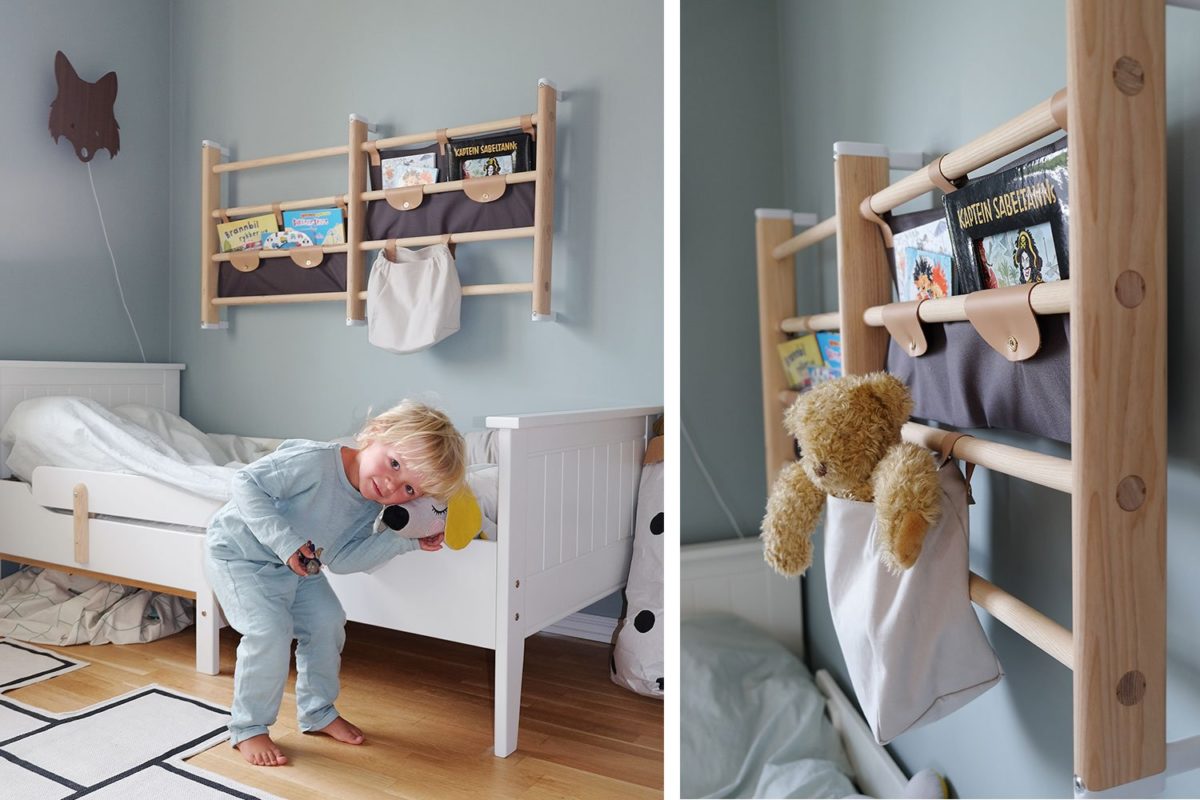 Når Mikkel blir større kan vi bygge om KAOS Endeløs horisontal til en vertikal ribbevegg ved å koble på flere deler. Det er det som er så genialt med KAOS Endeløs, den er superenkel å bygge og mulighetene er endeløse.