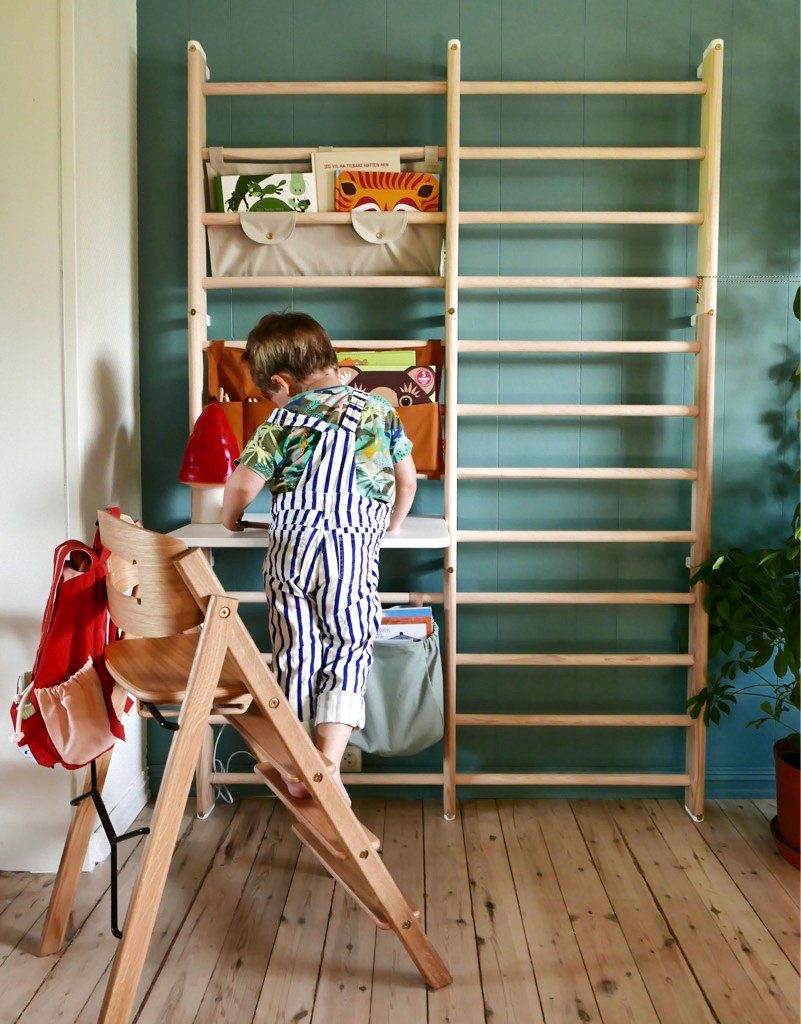 Work hard - play hard
A desktop station to the left, and a playground to loosen up in between classes.
Marie Vinje (37), KAOS customer and mom of two from Årnes, Norway, has installed KAOS Endeløs in a double vertical set up in their living room. The bright Beech wood looks amazing against the green walls.
Two vertical setups are connected horizontally to each other, making a total width of 125 cm. On one side Marie added the desktop, which makes a brilliant laptop station or creative space for both kids and adults, and shelves for storage. She left the other side without any accessories and created a playground to climb and stretch.
Whenever the kids use the desktop, Marie puts a Klapp chair in front of the desktop and voilá.
We love this! To get the look, we added all items below. Remember to add 2 x vertical setup and just connect them horizontally rather than mounting them next to each other once they're out of the box.